Upload a file on Client Portal Mobile
Contact Us
If you still have questions or prefer to get help directly from an agent, please submit a request.
We'll get back to you as soon as possible.
Upload a File on Mobile
Files can be uploaded quickly and easily from directly within the Client Portal Mobile App. To get started, log in to the Client Portal App on your mobile device.
1. Tap on the Files tab.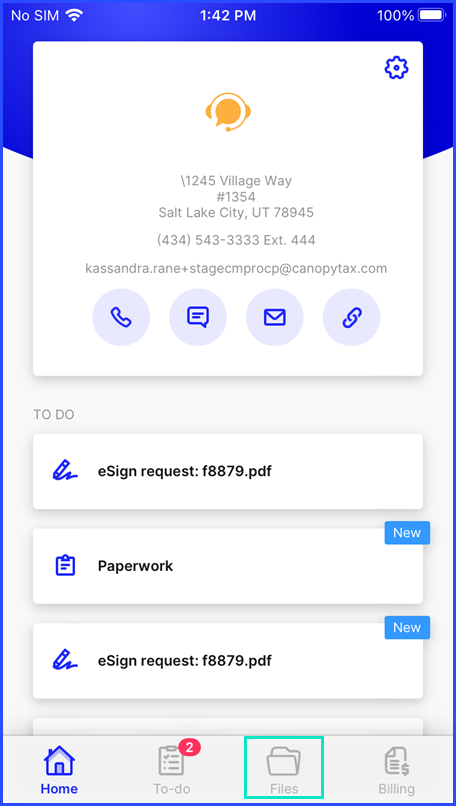 2. Tap Add a file.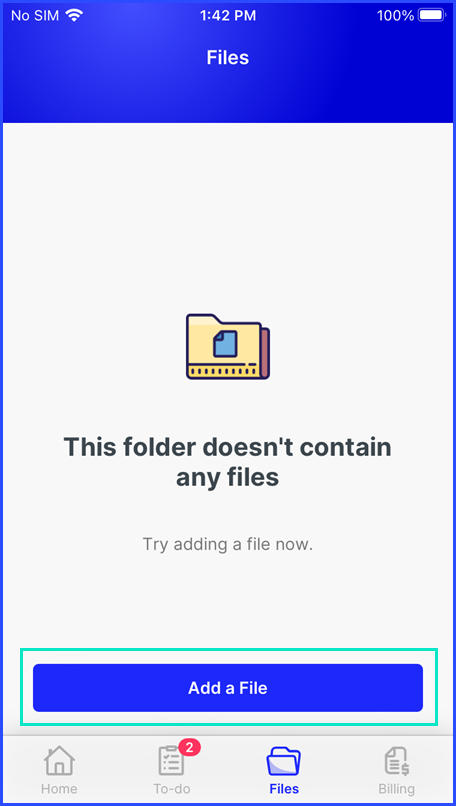 3. Choose from the available file upload options.
Options include: Scan with camera, Add from photos, or Upload from files.
For information about scanning a file, please refer to the linked guide.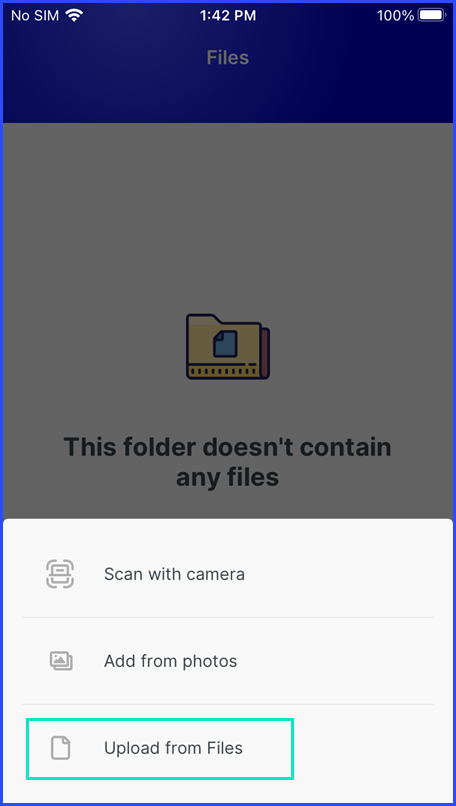 4. Select a Photo or File to upload.
5. Tap and input a Custom file name to give the file a new name, or select one of the pre-formatted naming options. 
By default, Files will keep the same name they have on your device. 
Photos will be named according to the date and your account name.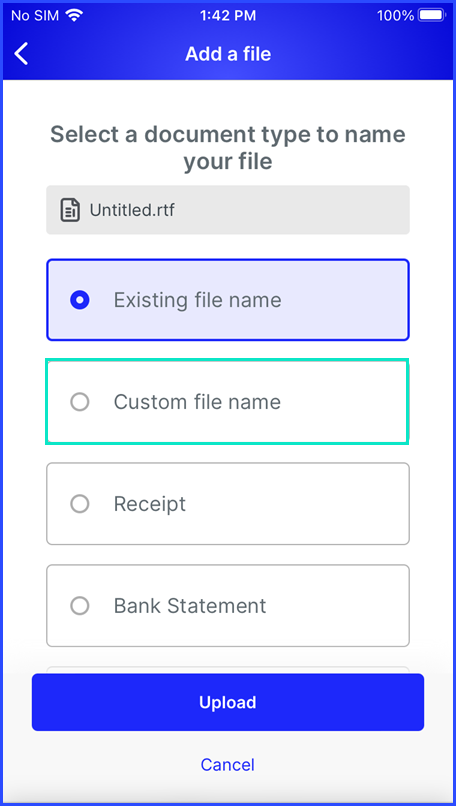 6. Tap Upload to send the file to your accountant.